Kidivo Happy Birthday Foil Letter Balloon Banner – Silver
The Silver Happy Birthday balloon decoration pack includes: 1 set of Silver colour " Happy Birthday"foil ballon and 1 Pc 100 dots ballons glue dot.The glue dot helps you to stick the foil baloons to wall or any wooden furniture. The happy birth day foil balloon with glue dot is a perfect combination as this 16″ letters foil cannot be filled with gas or helium.This silver foil happy birthday letters ballooons can be use for any birthday celebration.

This silver 16″ letter happy birthday foil balloon can be fill with air using electric balloons pump or hand balloons pump.This birthday foil balloon banner can be combine with our latex or metallic balloon, swirls hanging decorative, curling ribbon roll, led light baluns, polka dot balloons, monthly photo banner, birthday surprise box, candles, cake topper, stand, confetti birthday photo booth props, birthday popper. The latest trend is to combine this with fairy string light.

This silver colour happy birthday foil balloon can be use for any theme decoration like kids cake smash photoshoot, paw patrolm masha and bear, Coco melon, glowing led themes, avengers, boss baby, Mario, prince or princess, unicorn, peppa pig 1st/ First birthday, 13th,16th,18th,20th,21st,25th, 30th, 35th, 40th, 50th,60th, 70th, 80th etc. They can be use for any theme decoration and for any year birthday celebration.

Foil balloons are self sealing built-in double sided tape. Glue dots roll contains 100 pcs glue dots, You can stuck your your balloons on walls or near windows with glue dots very easily. It can be use for decortication of room, kids bedroom, home, house wall, appartment, office cubicles, new born baby nursery or cradle, etc.

Want to capture a great Instagram picture?? buy this… click and post !!! Combine this letter foil balloon with other colour decorations like rose gold, pastel, red, pink, blue, black, silver, purple, white etc and with number foil balloons.
Compare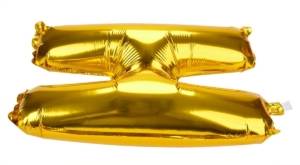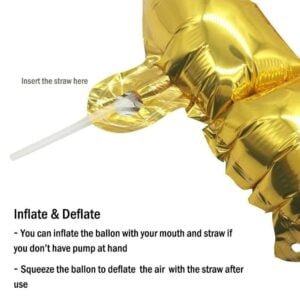 Only logged in customers who have purchased this product may leave a review.